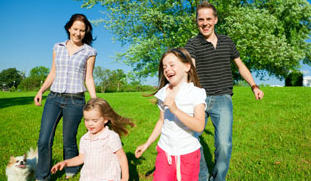 Contact Us
Fill out the form below for more information and we'll contact you soon.
Hearing Loss
Hearing loss is a sudden or gradual decrease in how well you can hear. Depending on the cause, it can be mild or severe, temporary or permanent.
Congenital hearing loss means you are born without hearing. This topic focuses on gradual hearing loss, which happens over time and can affect people of all ages.
If you have hearing loss, you may not be aware of it, especially if it has happened over time. Your family members or friends may notice that you're having trouble understanding what others are saying.
There are ways you can deal with hearing loss. And hearing aids and other devices can help you hear.
Ringing In The Ears (Tinnitus)
Many people experience an occasional ringing (or roaring, hissing, buzzing, or tinkling) in their ears. The sound usually lasts only a few minutes. Ringing in the ears that does not get better or go away is called tinnitus. You may hear a sound, such as a ringing or roaring, that does not come from your surroundings (nobody else can hear it). The sound may keep time with your heartbeat, it may keep pace with your breathing, it may be constant, or it may come and go. Tinnitus is most common in people older than age 40. Men have problems with tinnitus more often than women.
There are two main types of tinnitus.
Pulsatile (like a heartbeat) tinnitus is often caused by sounds created by muscle movements near the ear, changes in the ear canal, or blood flow (vascular) problems in the face or neck. You may hear sounds such as your own pulse or the contractions of your muscles.
Nonpulsatile tinnitus is caused by problems in the nerves involved with hearing. You may hear sounds in one or both ears. Sometimes this type of tinnitus is described as coming from inside the head.