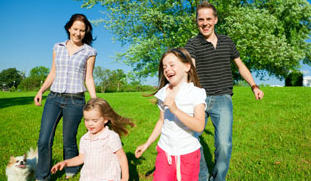 Important Information
**Alert**: If you are a New Patient to Connecticut ENT, please call one of our locations for your initial appointment before registering on the patient portal. To find the Physician or Location you would like to visit, click here to locate the phone number to call.
Anytime, Anywhere. Managing your healthcare has never been so easy. Our Online Patient Portal facilitates better communication with our practice by providing established patients convenient and secure access 24 x 7.
Using our secure portal you will be able to:
Manage your or your child's personal and insurance information
Request an appointment
Ask a financial question
Request your medical records
Although this tool is designed to be a convenient resource for our patients, it should not take the place of any important communications about your care. We continue to encourage you to call our office as necessary.
Why sign up?
Sign up for access to request appointments, update personal and insurance information or to ask a question regarding any of these items.
If you do not have a Portal account yet please contact our office at (203) 574-3777 to request an email to join.
Contact Us
Having difficulty logging in? Have any comments or questions?
Please call our office (203) 574-3777 and let us know.