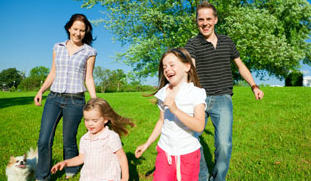 Neil F. Schiff, M.D.
Dr. Schiff, a native of Connecticut, graduated Cum Laude from Dartmouth College before traveling to Boston, Massachusetts for his medical training. He received his Medical Doctorate degree from Tufts University School of Medicine and completed his General Surgery internship at St. Elizabeth's Hospital. He completed his Otolaryngology/Head and Neck Surgery residency at The New England Medical Center in Boston in 1996. After graduating, he returned to Connecticut to practice and has been Board Certified since 1997.
Dr. Schiff's areas of expertise include advanced techniques in endoscopic sinus surgery, including minimally invasive techniques and balloon sinuplasty, microscopic surgery for chronic ear disease and voice disorders, pediatric surgery, thyroid surgery, facial cancer surgery, surgery for nasal obstruction and sleep apnea, and management of environmental allergy.
---
Mahesh H. Bhaya, M.D.
Dr. Bhaya received his medical training at The University of Bombay, India. He then completed his Otolaryngology training in Bombay, followed by a one-year fellowship at the International Hearing Foundation, University of Minnesota. He completed his General Surgery internship and Otolaryngology/Head and Neck Surgery residency at SUNY Downstate Medical Center in Brooklyn, New York in 2003, and was Board Certified in 2004.
Dr. Bhaya's areas of interest include endoscopic sinus surgery including minimally invasive and advanced techniques, microscopic ear surgery, thyroid and para thyroid surgery, and surgical management of sleep apnea.
---
Deborah A. Mastriani, APRN, BC, MSN
Ms. Mastriani received her Master of Science in Nursing preparation at Sacred Heart University where she graduated Cum Laude. Her undergraduate nursing preparation was obtained at Mount Saint Mary College. She is board certified as a Family Nurse Practitioner and a Certified Otorhinolaryngology/Head and Neck Nurse.
Ms. Mastriani has been working at Connecticut Ear, Nose & Throat, Sinus & Allergy Specialists since 2000. She also has 13 years of diversified nursing experience primarily in critical care. She was an educator for Saint Mary's Hospital School of Nursing and worked in an advanced practice role in rheumatology. Ms. Mastriani is a member of the Society of Otorhinolaryngology/Head and Neck Nurses.
Provider Medical Association Memberships
American Academy of Otolaryngology/Head and Neck Surgery
Connecticut Ear, Nose and Throat Society
Connecticut State Medical Society
New Haven County Medical Association
Waterbury Medical Association
American Academy of Otolaryngic Allergy
Society of Otorhinolaryngology/Head and Neck Nurses