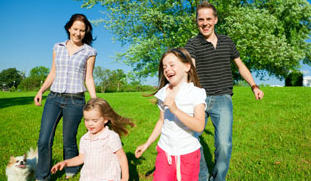 Jocelyn Hinfray, MS, CCC-A
Jocelyne Hinfray was born and raised in France.  She graduated Summa Cum Laude from Southern Connecticut State University, where she later received a Master of Science degree in Audiology.  She is board certified as an audiologist by the American Speech-Language-Hearing Association and licensed to practice in Connecticut.
---
Mindy Jose CCC-A
Coming Soon
---
Elaine Hazelton, OTO-TECH
Elaine has been a certified otolaryngology tech since 2006, specializing in the testing and treatment of hearing loss, dizziness, vertigo, and balance disorders.
---
Zelda Shleifer, Au.D., CCC-A
Dr. Shleifer graduated from University of Connecticut with a doctorate in Audiology in 2010. She worked at the Hearing, Balance and Speech Center in Hamden for nine years, before joining Connecticut Ear, Nose & Throat, Sinus & Allergy Specialists in 2018. She is currently seeing patients in both the Southbury and Waterbury offices. Zelda was trained in diagnosic and rehabilitative audiology, as well as in tinnitus management. She lives in Waterbury with her husband and four children.
---
 Summary of Services Provided
Complete Hearing Evaluations for all ages
Tympanometry and Reflex Testing
Brainstem Evoked Response Audiometry (BSER)
Otoacoustic Emission Testing (OAE)
Hearing Aid Evaluation
Hearing Aid Dispensing
Digital and Programmable Hearing Aids
Custom Ear Swim Molds
Custom Hearing Protection Molds
Balance Evaluation with Video ENG and Posturography
Advanced Hearing Aid Services
Full line of hearing aids, specializing in digital hearing aid technology
Hearing aid accessories
Hearing aid repair services
What You Should Know About Hearing Loss
Hearing loss is prevalent; 1 out of 10 Americans have a hearing loss
Hearing loss that develops with aging usually occurs slowly, is gradually progressive, and is permanent.
Most hearing losses can be helped effectively by individually selected, prescribed and fitted hearing devices.
The vast majority of Americans with hearing loss have their hearing treated by hearing aids.
Symptoms of Hearing Loss
Difficulty hearing high pitched sounds, such as birds singing
Difficulty hearing or understanding at public gatherings: concert halls, theaters, houses of worship
Difficulty understanding conversations within a group of people, or on the telephone
Speech sounds loud enough, but appears mumbled.
Causes of Hearing Impairment
The natural aging process
Exposure to loud or constant noise
Inherited medical conditions
Illness
Traumatic injury
Ototoxic medications
Tumors